I want to cooperate with you
WOOD & Company Real Estate covers real estate activities of the Central European investment group WOOD & Company. Its real estate division focuses on building and managing a portfolio of high-quality commercial properties in Slovakia and the Czech Republic.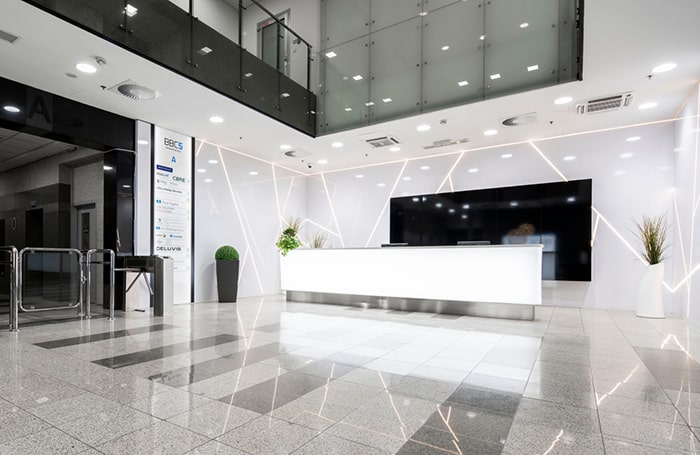 Website development was based on the brand's DNA and its real estate portfolio. This step was preceded by an initial branding stage, in which we created a mutual link between various properties in different countries and their owner WOOD & Company Real Estate. The brand's values and long-term promise ""business, but friendly" were integrated into the website.
Professionalism as a value
in the website solution
The brand's professionalism is reflected in a well-designed grid system, clean web design and responsiveness. This helped us create a visual hierarchy and structure for the content.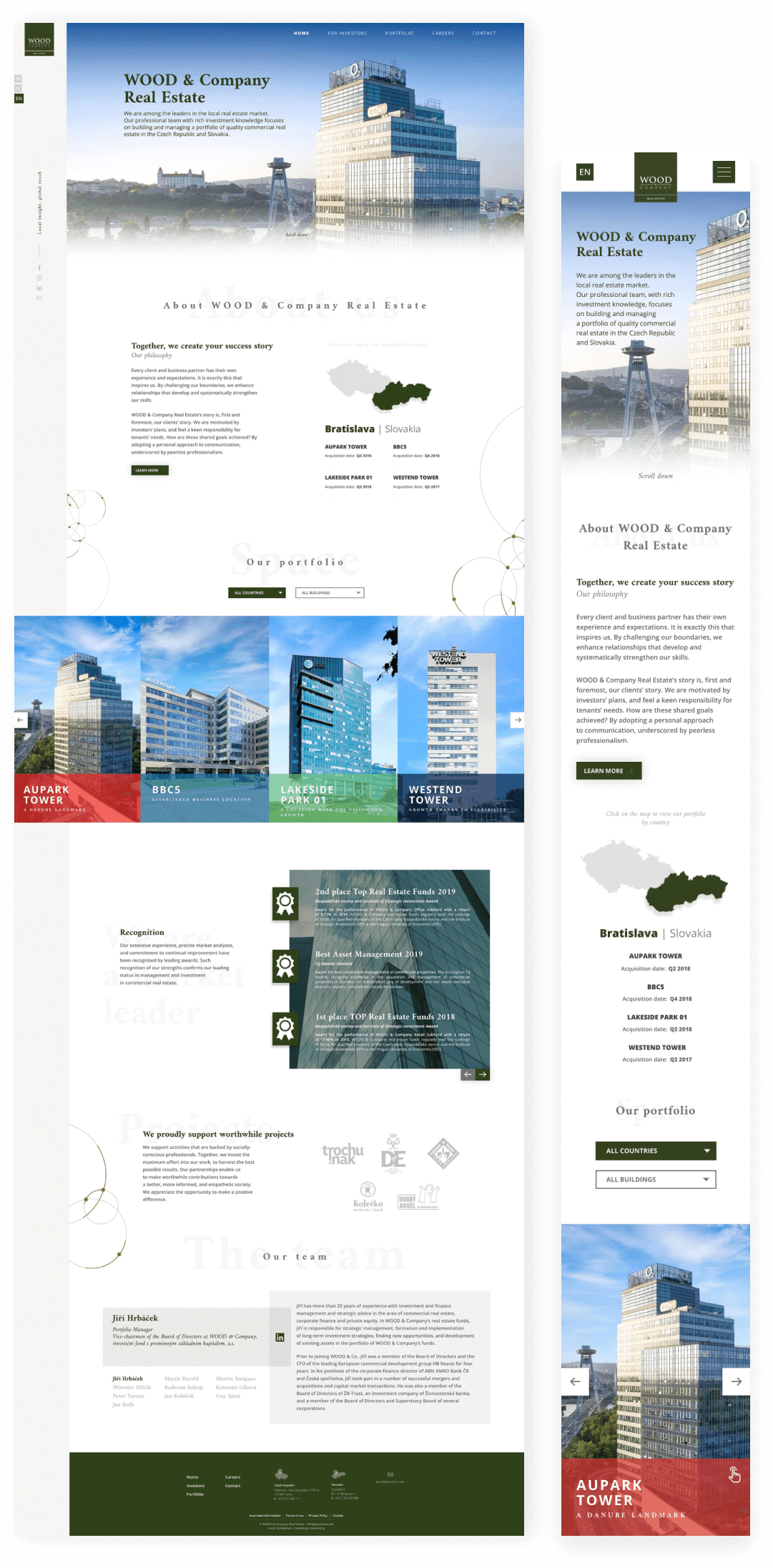 Friendliness as a value
in the website solution
Friendliness is expressed by the user-friendly design and important details. For example, since the beginning, we believed that scrolling itself is an opportunity to provide users with information gradually without overwhelming them. Through the so-called scrollytelling, we told a multimedia web story in a dynamic way, which enfolds as the user scrolls down. Scrollytelling is a great way to attract and actively maintain the users' attention. It also gives them the feeling of control over the content and a way to explore.
Through animations, content is shown gradually with a ""scroll and explore" logic.
We used micro-interactions not just in text information, but also in photo and video content. These simple animations transform a static website into a lively and dynamic one.
Our thinking was complex and detailed. We strived to create an enjoyable first impression and achieve intuitive user-friendliness, while capturing the essence of WOOD & Company Real Estate as a brand in an online environment. Check the result at https://wood-re.com/.

Boomex is a team of ambitious and highly committed professionals. They always respond flexibly and quickly and constantly create new ideas. Our cooperation is inspiring and really moves things forward. Their professional approach and constant awareness of trends in literally all areas are an added value which we are happy to benefit from in our long-term collaboration.
Katarína Cihová
Leasing Director
We have transformed the new e-shop into a lifestyle brand, fully prepared for the future. Read more →
Need
something similar?
Contact us