I want to cooperate with you
Institut Bratislava is a perfume store and a beauty salon in the heart of Bratislava's historical centre. It's a magical place where only Dior products are used.

The salon's calm atmosphere and a pleasant buzz of the city centre will charge your batteries and give you an extra dose of self-confidence. All in the name of Christian Dior.

Take a look at our cooperation with Institut Bratislava. Our website design & development was awarded with a prestigious Awwwards for design, creativity and innovation in the online environment.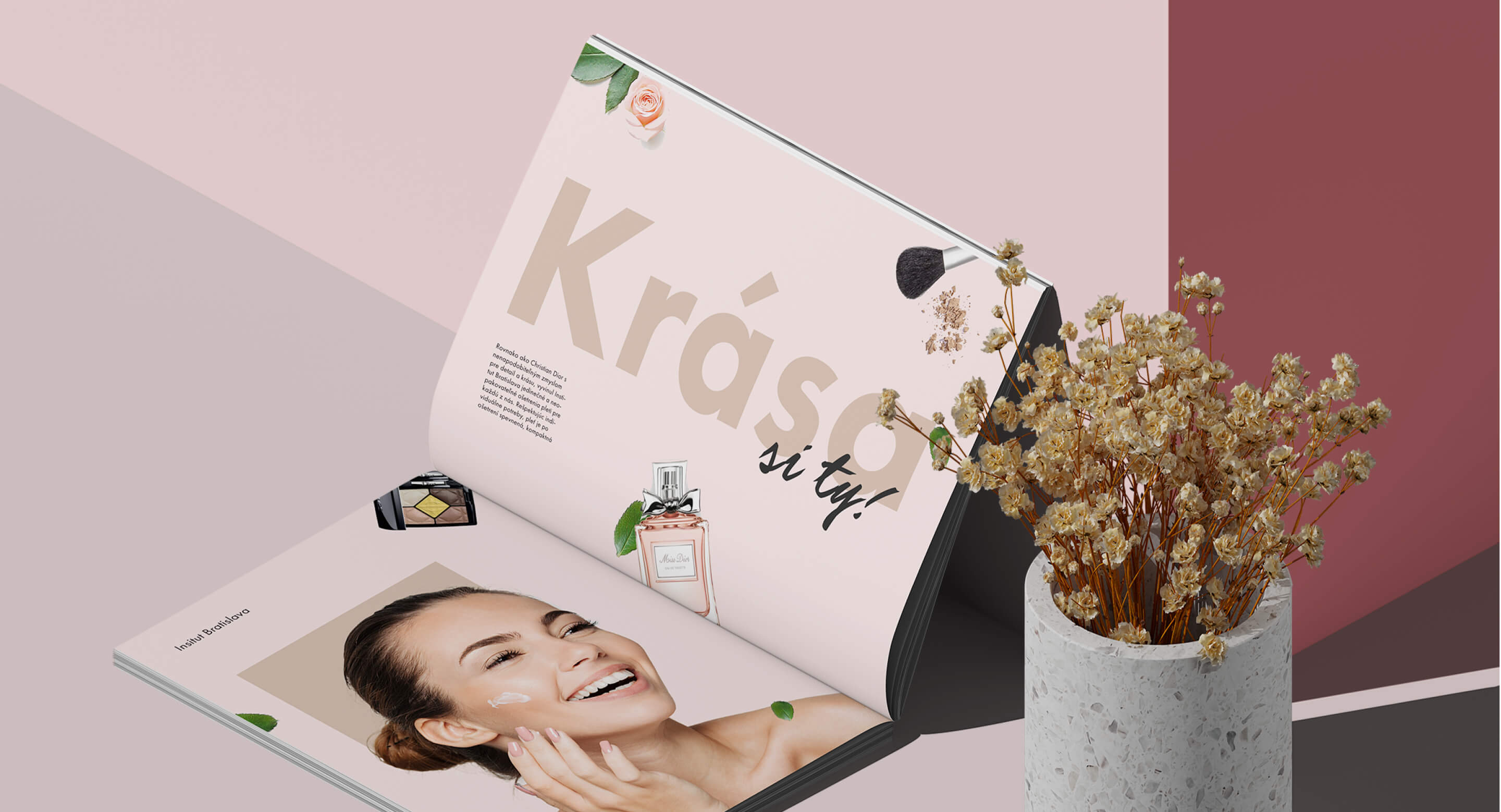 Intense work with Institut Bratislava's unique concept, stemming from the elegance and noblesse of the globally renowned Dior brand – this was our approach to all outputs.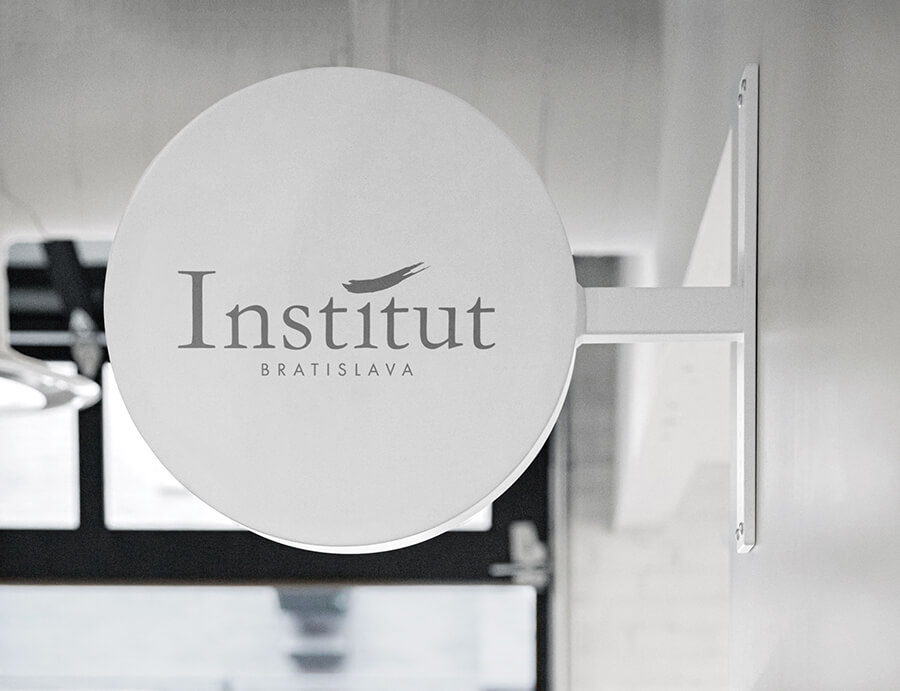 As the first step, we defined the brand's lacking identity, including the visual one. We designed and printed all necessary offline materials. We helped the client to make interior modifications in line with the proposed identity and in parallel, we worked on the new website with an online booking option.

We consistently managed the brand's social network accounts and developed email marketing.
Elegance as a basis for visual identity
Visual identity designed for Institut Bratislava combines colour inspired by the skin and powder, soft strokes of make-up brushes used in the salon, Dior products and flower motives. Flowers – roses in particular – are a common passion shared by clients, Institut and Dior. The three elements are linked in a subtle way in the brand's visual identity.
Elegance is a holistic concept. What you don't see is as important as what you see.
Interactive website
We designed a websitewhich speaks to you. Interaction is encompassed in the parallax effect where scrolling controls the movement of background elements. The website is responsive also thanks to immediate booking option of any treatment or product.
The Parallax effect is an important interactive element which makes the entire user experience more pleasant.
Easy and quick booking of a treatment or product facilitates communication between Institut Bratislava and its clients.
Social networks
and e-mail marketing
Social networks are one of the fastest ways to share information. That's why we have used them to announce limited editions, special promos and Beauty Days with Dior specialists along with a presentation of treatments and products. Each social media month was themed in line with the treatment or product of the month.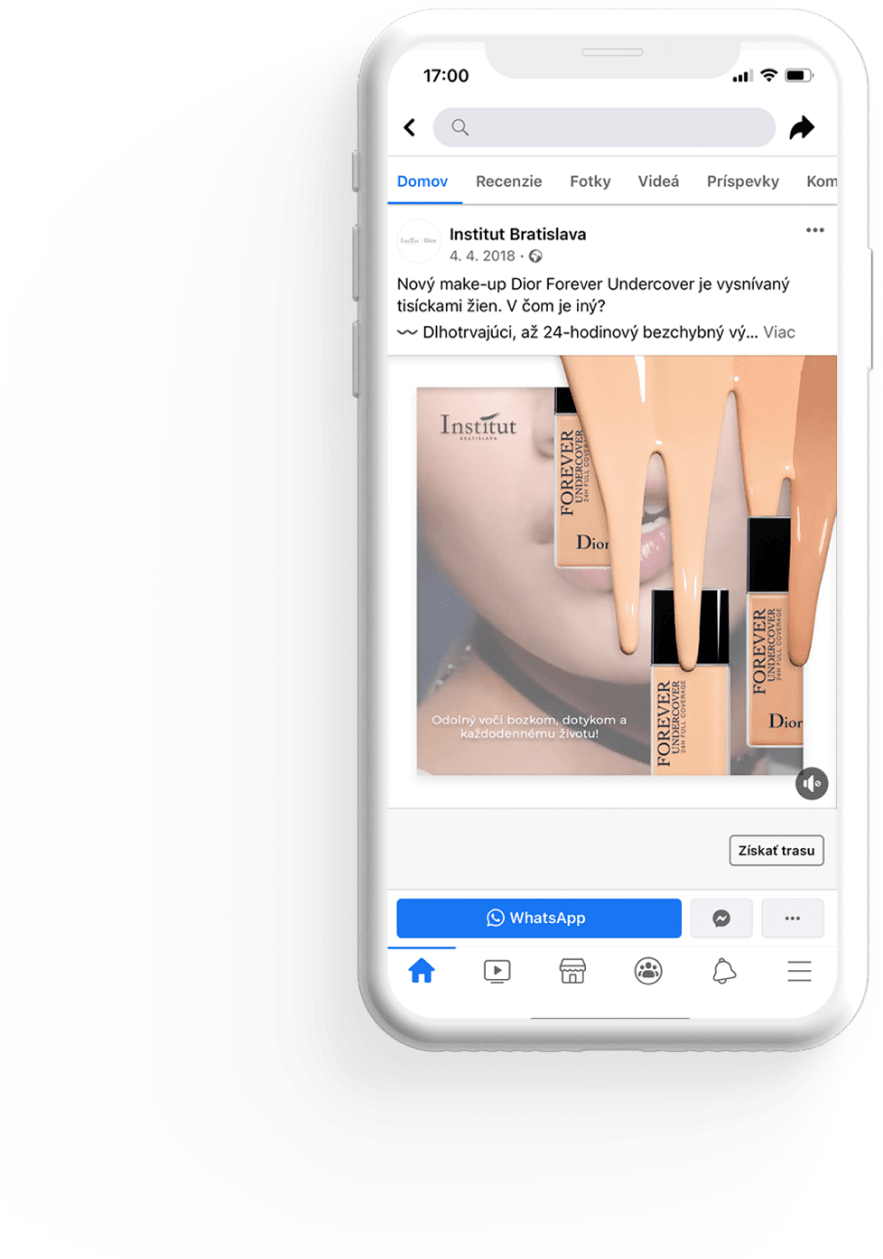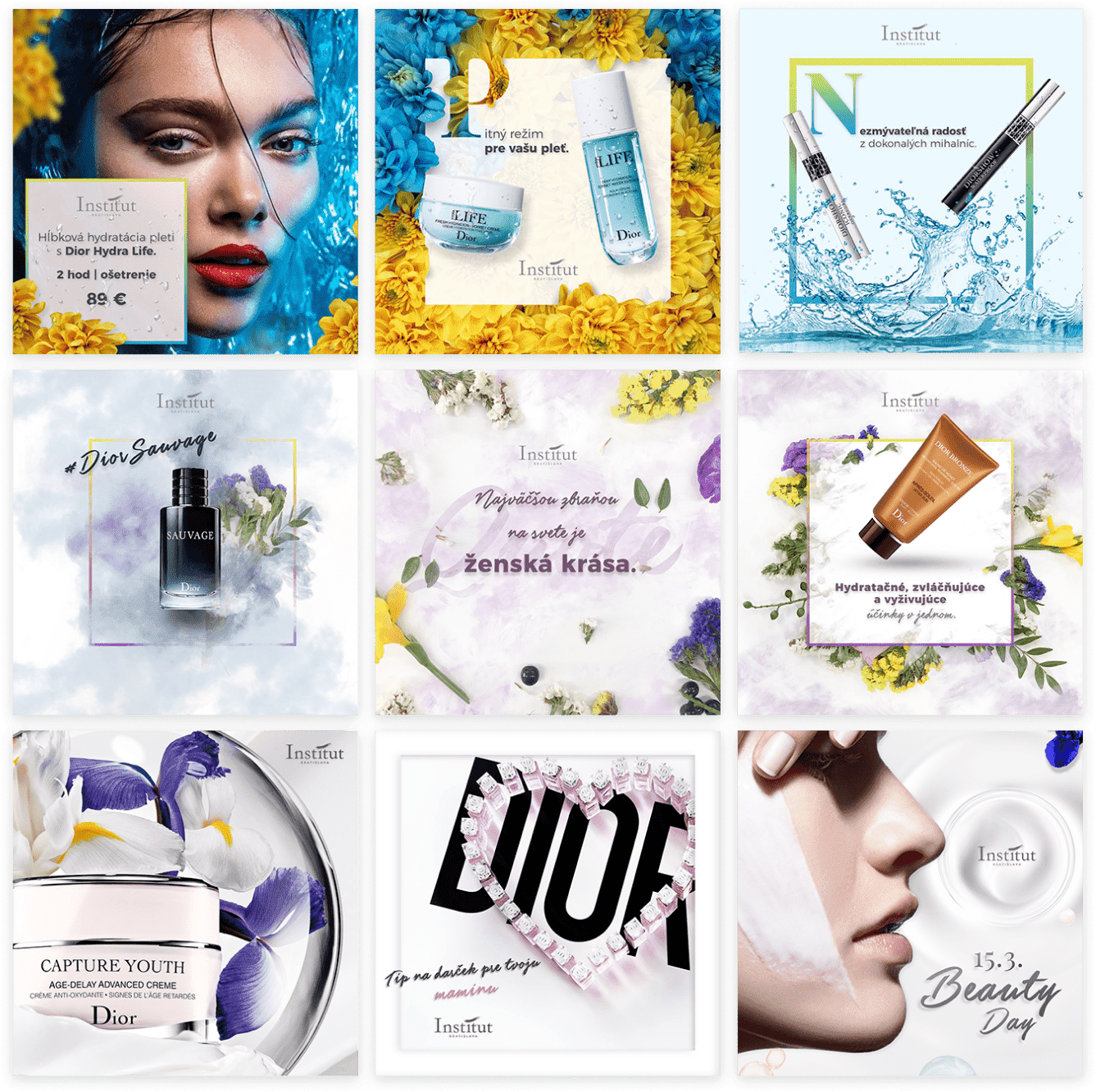 We are completely satisfied. During our cooperation, a beautiful and functional website was created, as well as systematic support of our beauty business not only through social media. Excellent creative work and production without any limitations. Boomex is agile, flexible, they are looking for solutions and generate valuable ideas. Perfect out-of-the-box thinking. For me, it was an excellent experience and a breath of fresh air after previous experience with other agencies. Thank you for that.
Need
something similar?
Contact us