I want to cooperate with you
Amidst the Pezinok vineyards, a benefit guestival Ženy Víno Funk '22 took place, inviting friends and their friends, artists and local winemakers, combining pleasant moments with the important topic of domestic violence (not only) against women. Proceeds from the event went to Bez modrín (No Bruises), a platform that fights domestic violence against women.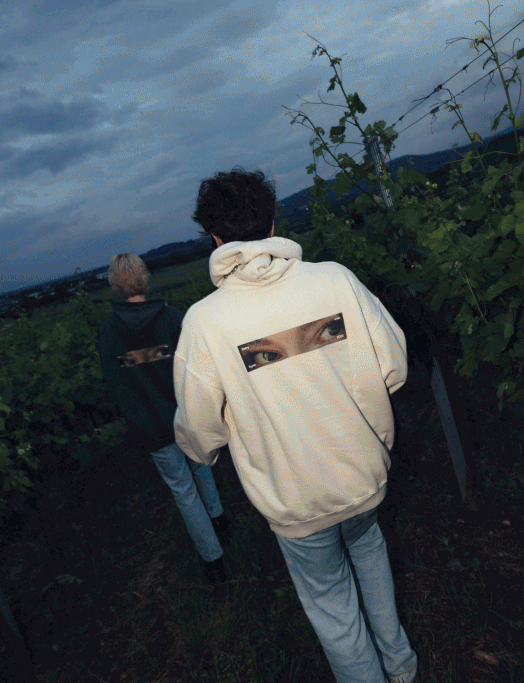 A festival for which only a narrow circle of guests and their friends can buy tickets.

A festival for friends and their friends.
The whole project is about women and raising awareness to help combat violence against them. That's why we, the women of boomex, have contributed our bit of work and heart to this activity. We also wanted to show that difficult topics don't deserve to be a taboo and that discussing them can also be part of the festival.

We started our cooperation with the guestival and supported it pro bono.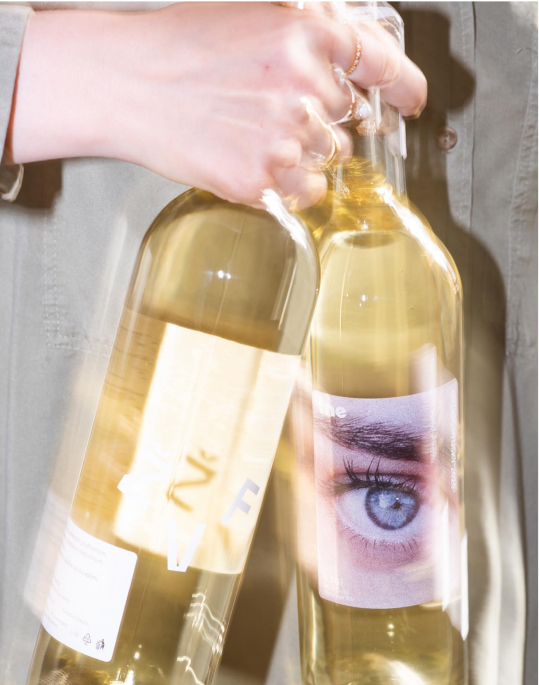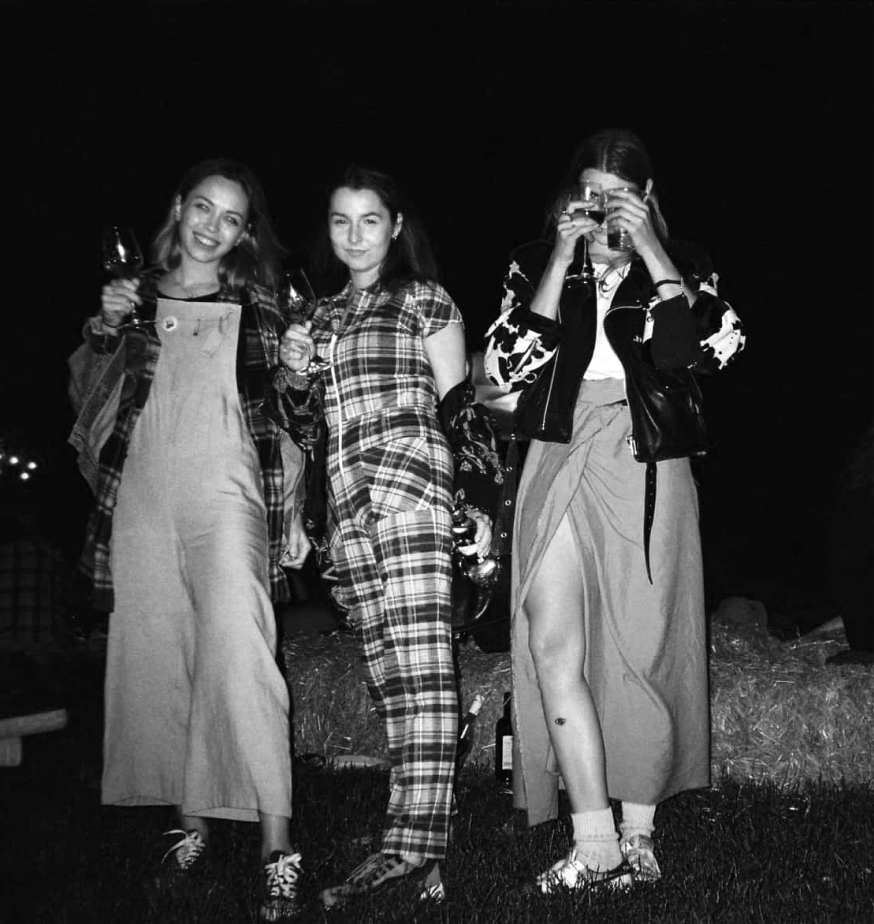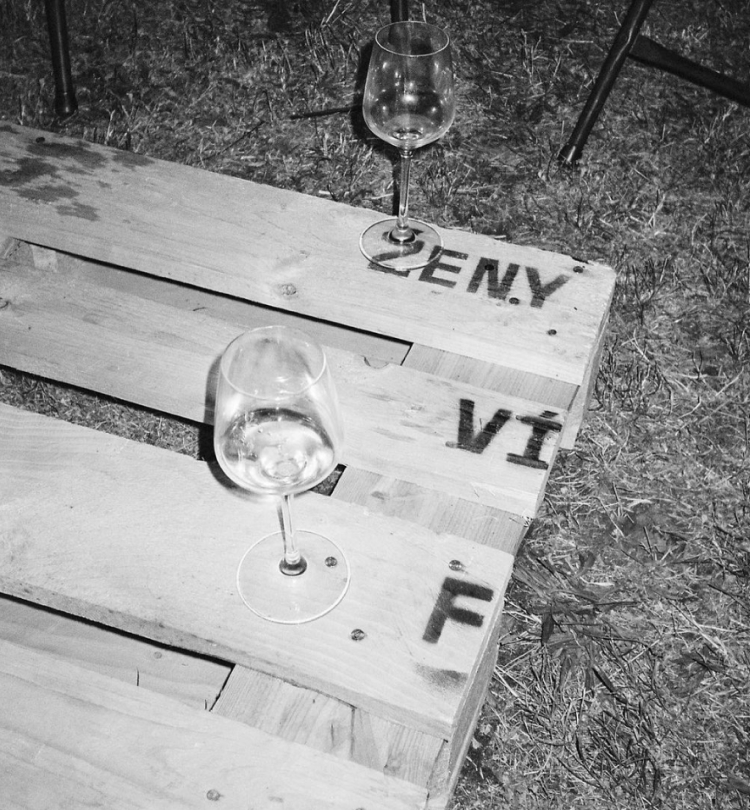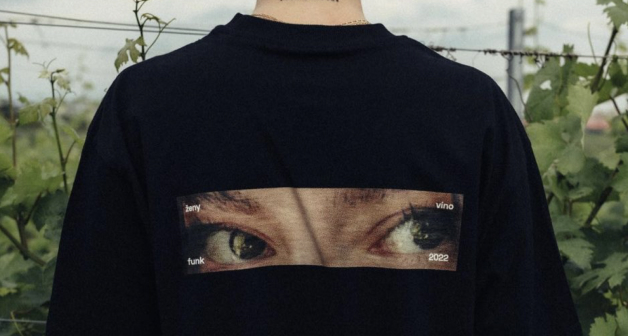 Bringing people from the web to the vineyards
Accept an invitation from a friend, come to the website, use the booking system to buy a ticket in a few clicks and invite other friends. At the same time, the tree of contacts was collected by the organisers into a clear database "inside" the website, which presented the brand of the guestival and provided all the practical information. Once the website and booking system was ready and tested, all the organisers and partners had to do was invite their friends. Their friends invited other friends and so on...

The tickets were sold out within 2 weeks.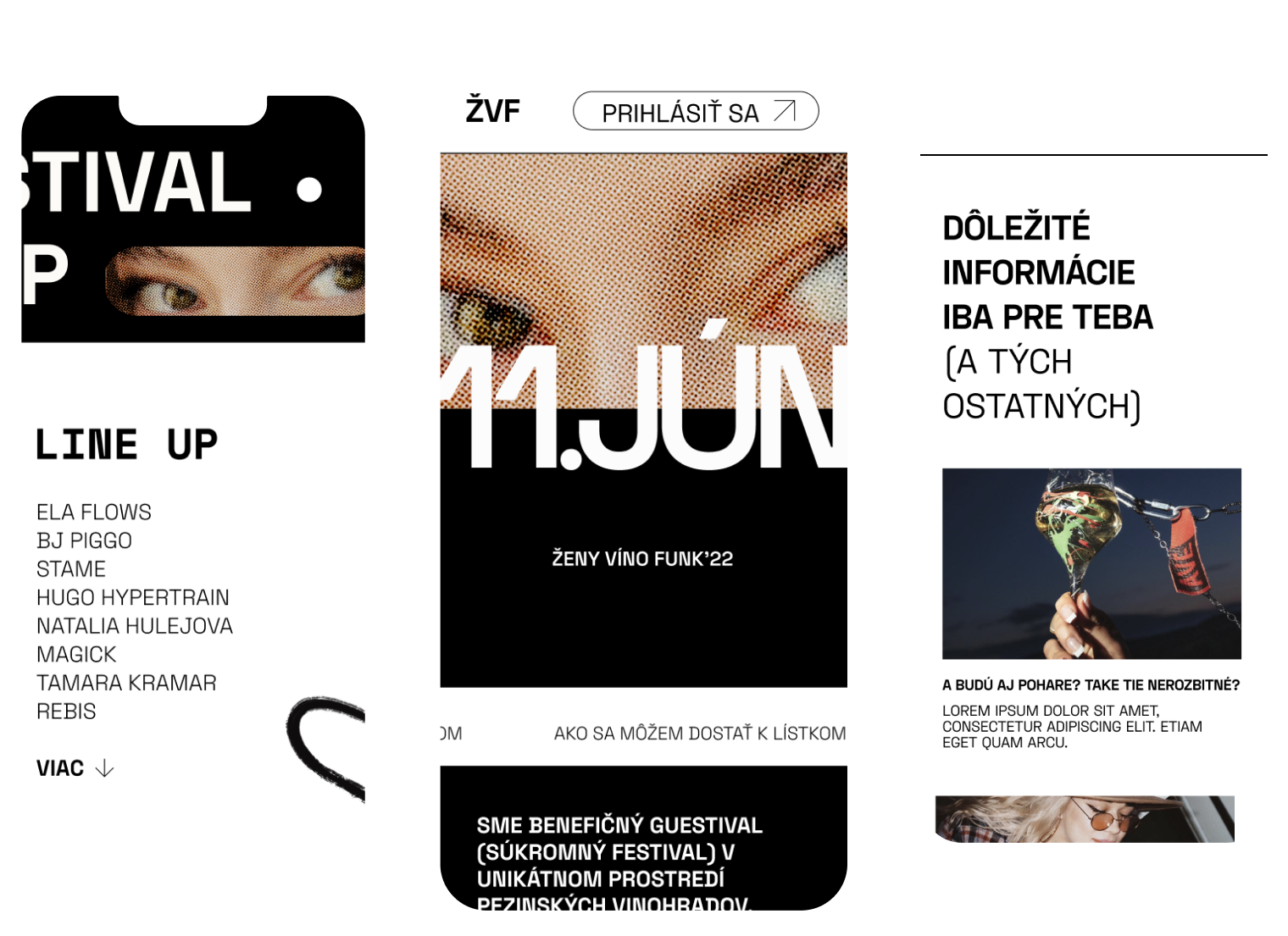 Filtering out the violence
We also communicated the message of the guestival to people who might not have bought a ticket but still wanted to support the initiative. Our Instagram AR (Augmented Reality) filter could be used by anyone. The filter was applied on the face in augmented reality in real time, completing the real environment.

Thanks to the involvement of influencers, the message from the vineyards of Pezinok resonated across the country. Thus, we filtered out violence from reality where it doesn't belong. And at the same time, we motivated people not to close their eyes to it. The IG filter reached more than 110,000 people on Day 1 alone.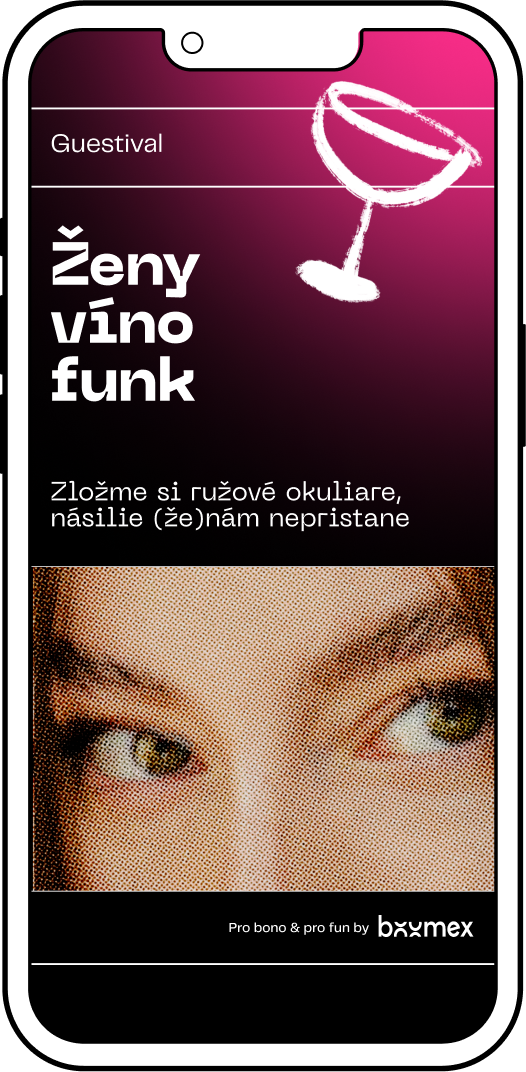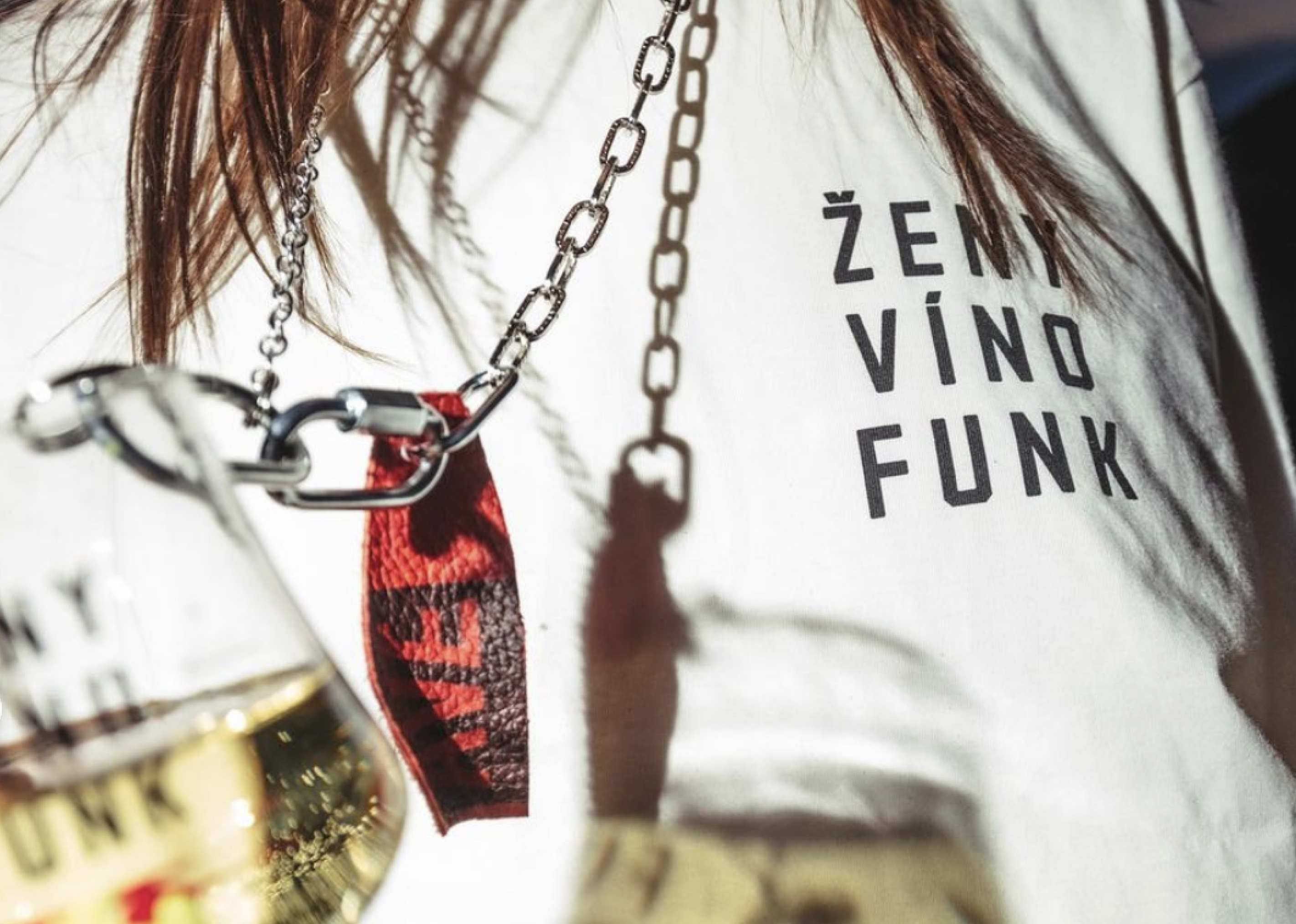 FESTIVAL FOUNDER JAKUB TUMA
LOOKBOOK PHOTOGRAHY LOUSY AUBER
BRAND IDENTITY PATRÍCIA POTANČOKOVÁ
NON-PROFIT PROJECT SUPPORTED IN 2022 BEZMODRIN.SK
OTHER PHOTOGRAPHY USED IN THE CASE STUDY BARBARA KOLL, EMMA LEA NIKODYMOVA, RENÉ LAZOVÝ, MINULLE, NANCY NGUYENOVÁ, LOUSY AUBER
boomex created a pro bono website for Ženy Víno Funk charity guestival with a customized system for guests to register, who could invite other guests through their registration, and it worked perfectly. Everything was thought out, coded, delivered on time. When a problem arose, they solved it promptly. Once again, I would like to thank the entire team very much for "a job well done".❤️
Need
something similar?
Contact us